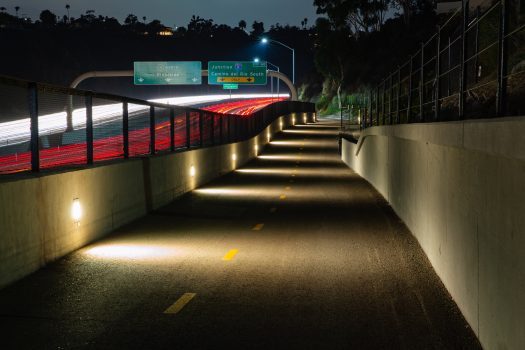 Bike Pathway Lighting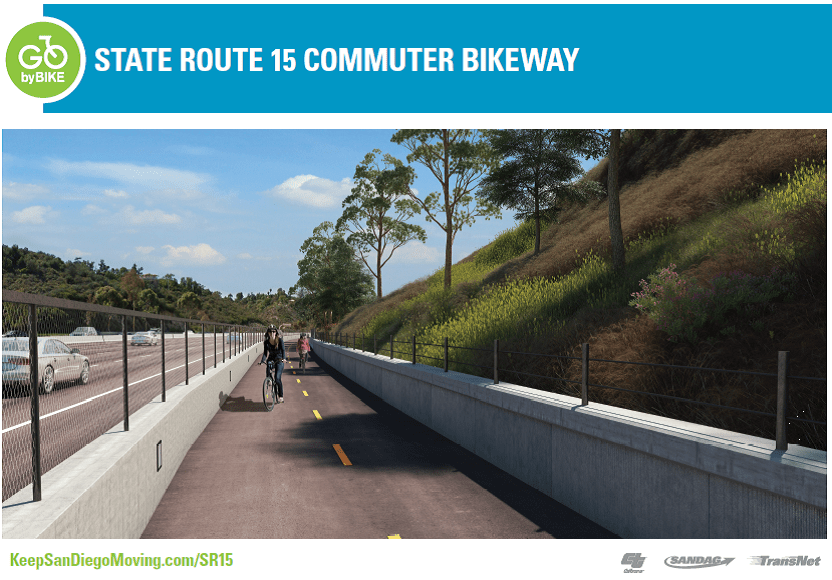 ELP was approached by the California Department of Transportation to assist in providing lighting for proposed bike path lighting projects.
The bike paths were being designed to run adjacent to existing highways where they would be installing barriers between the highway and bike path.
ELP Lighting was chosen because we had a product that met the concept of how they wanted to illuminate these pathways.
We worked closely with the DOT engineers who were very specific in their requirements.  They needed the fixtures to be quite robust to withstand the elements, recessed with no protrusions and they had to meet specific requirements regarding the distribution and percentage of light.
ELP was able to meet and exceed all requirements by providing a modified version of our CP (Concrete Pour) fixture.  A recessed 10" X 10" X 4" deep stainless steel fixture housing and face-plate that the contractors could easily install into the poured concrete barrier.
The light distribution provided the wide low level pathway lighting desired.  This fixture provides a high efficacy, which is attributed to ELP's patented, indirect LED board and reflector design.  With this design, the fixture does not distribute any illumination above 90 degrees and the light source cannot be seen from any angle.