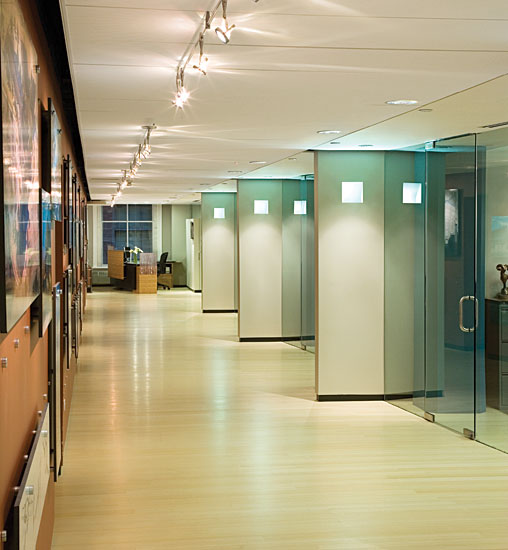 Photographer: Frank Ooms
Specifier: MOA Architecture
Planes, surfaces and interesting beams of light define this thoroughfare. The jutting walls along the corridor are further accentuated with our "Hole in the Wall" fixtures. Placed properly, the cast GRG (Glass Fiber Reinforced Gypsum) portion of the fixture blends with the wall, while the metal fixture housing that is nestled within is above eye level. This beautiful LEED certified space that MOA Architecture created for themselves definitely keeps their creativity in overdrive.