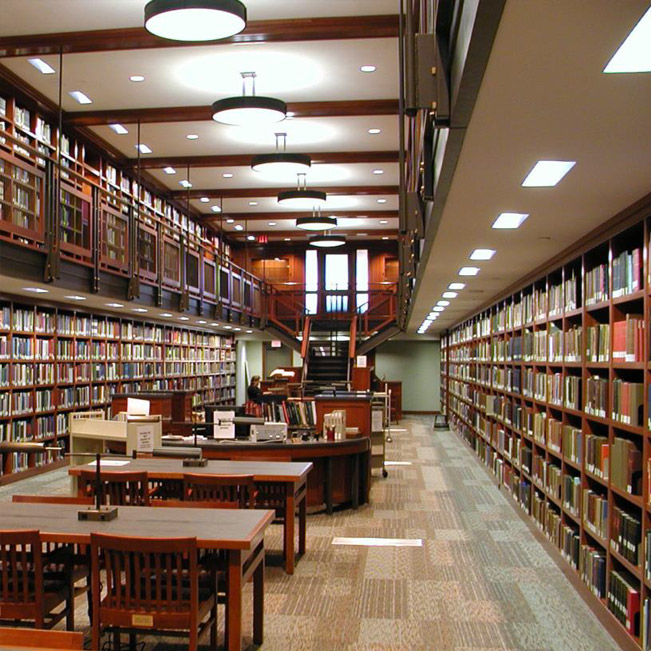 Architect/Specifier: Gregg Weaver, Architection
Photographer: Gregg Weaver
This historic structure in the West Main Street Historic District in Louisville, Kentucky received a complete interior renovation. ELP's AK Series Trimless fixtures were used. The high performance wall washers were used along the isles to wash the walls of books with light in this historic library. Indirect optical design shield the LED's from viewing at any angle.