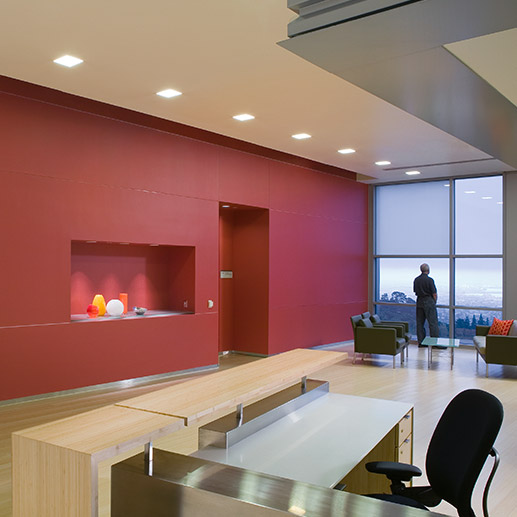 Photographer: David Wakely
Specifier: Affiliated Engineers
Entering this immaculate reception area of the Lawrence Berkeley National Laboratory, the lighting steps towards the windows beyond and draws you through to study the spectacular view. A perfect complement to the architecture and furniture, the 8″ square aperture "Hole In The Ceiling" fixtures carry the angular theme to the ceiling. The cast GRG (Glass Fiber Reinforced Gypsum) portion of the fixture blends with the ceiling, while the metal fixture housing is attached above.