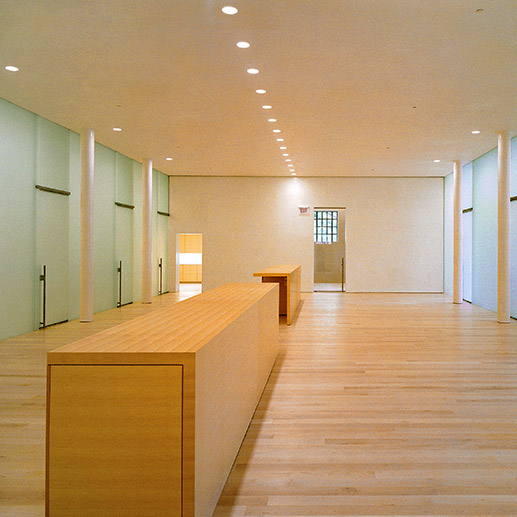 Photographer: Timothy Hursley
Specifier: Trahan Architects
Architects and designers seek opportunities to combine function and form. In this case, the clean, no-trim look of ELP's "Hole in the Ceiling" fixtures is a beautiful and practical fit for the pristine Administration Center of Louisiana State University's Academic Center. The 6″ aperture, HITC Series fixtures were used to illuminate work counters that run the length of the space, as well as accent the interesting pillars spaced along the sides. The cast GRG (Glass Fiber Reinforced Gypsum) portion of the fixture blends with the ceiling, while the metal fixture housing attaches above.