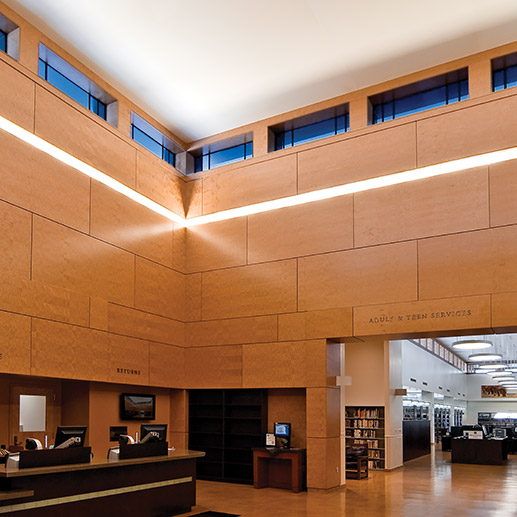 Photographer: Mark Dell'Aquila
Specifier: Gonzalez Goodale Architects
Light fills this large square foyer with or without the sun! Clerestory windows allow light to pour in from the skies while below our continuously mounted 8″ x 54″ aperture "Hole in the Wall" fixtures mimic the light from within. The architect's design precisely cuts and joins individual fixture castings to mount them end to end. The cast GRG (Glass Fiber Reinforced Gypsum) portion of the fixture blends with the wall, as one continuous slot, while the metal fixture housings are nestled within.