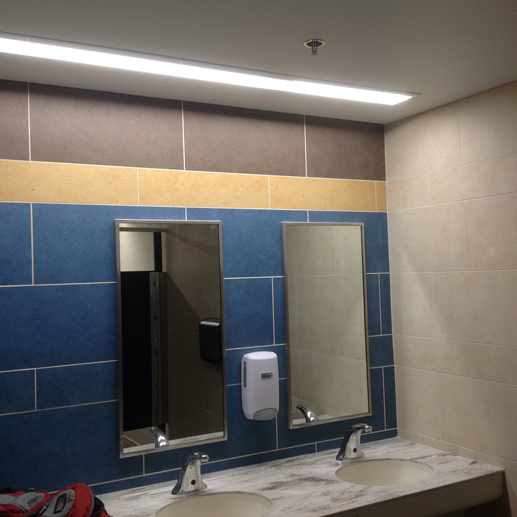 Specifier: Alban Engineering, Inc
Photographer: David Yates
Sun Valley High School ELP's DW Series fixtures continuously mounted above the sinks in Sun Valley High's restrooms, put the light exactly where it is needed. The unique performance of the DW Series provides smooth illumination on the wall when placed close to the wall, while additional washing the faces at the mirrors with a "back-wash" of light. The LED fixtures provided over 943 fixture lumens per foot resulting in over 100 foot candles on the counter.